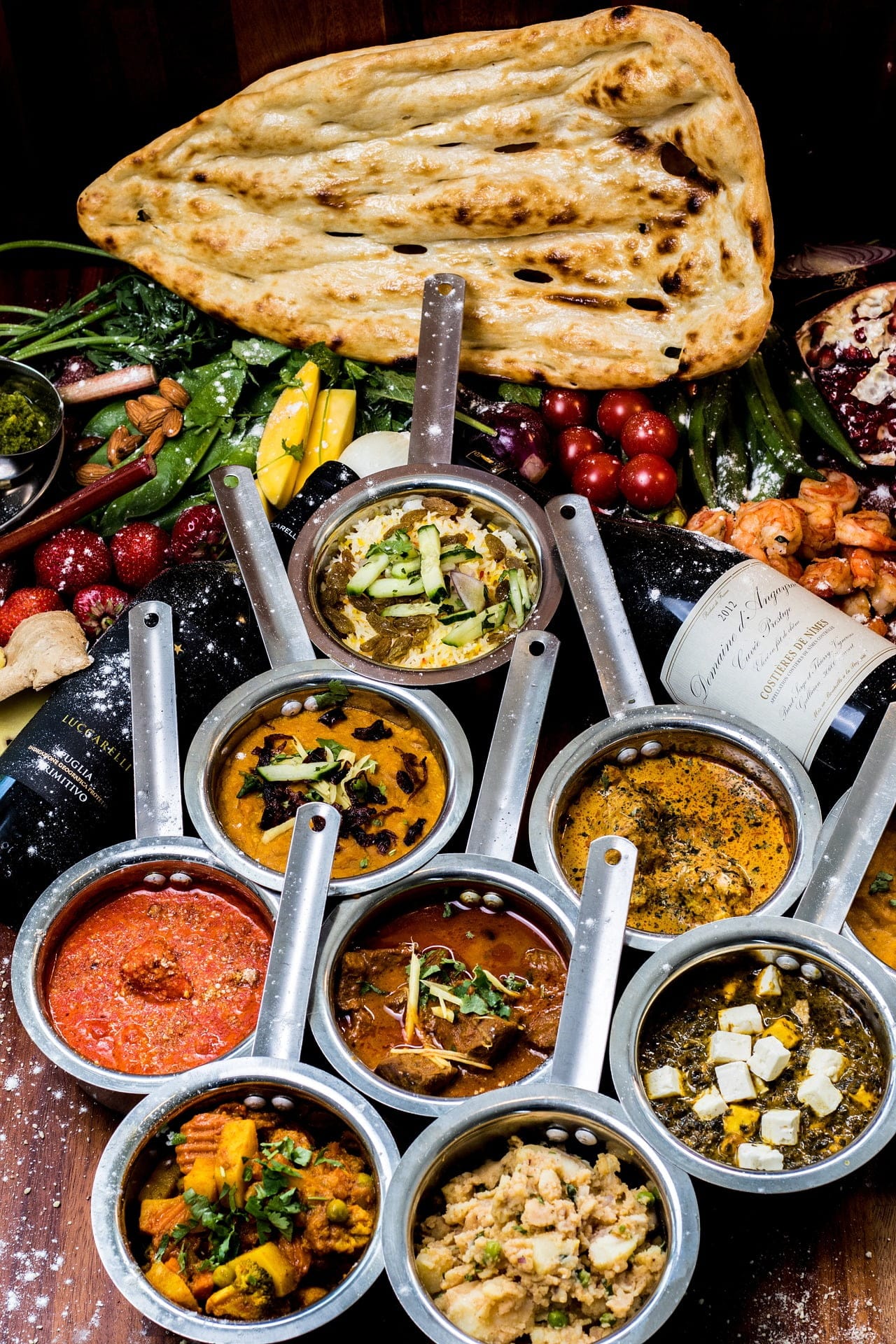 Influenced by a range of culinary traditions.
From colorful street foods to the hidden staples of home cooks, our menu is anchored in the regional cuisines of India. Using the best seasonal organic ingredients, our chef melds traditional Indian cuisine with recipes passed down for centuries.
Our varied wine list was carefully chosen to complement the array of flavours you'll discover on our menus.
"Don't go and cook Indian food if you never cooked Indian food"
Wolfgang Puck

"Quaint Restaurant. Great Food"
" Went here with the missus. Friendly staff. They had all the usual dishes plus Balti! Have to say was some of the best Indian food we have had in a long time. The pilaf rice was perfect. My chicken Balti amazing. Naans were delicious. Kudos. Would eat there again for sure."
Bobby, U.K.

"Fabulous food & flawless service"
"Friends who live and work in the area suggested this was the best curry house in town and all we can say after we visited on Tuesday is, yes it's really very good. Great service and the quality of food is superb. cant imagine anyone being disappointed visiting this restaurant. "
Tigs1967
MONDAY

-SATURDAY
3:00pm - 12:00am
SUNDAY
1:00pm - 12:00am
Drop Us a Line
Don't be shy. Let us know if you have any questions!